Moon-Bitz Space Odyssey II
Sunday, February 18, 2001; posted by Paris

Some more images of our Moon-bitz trip and the exciting visit to the moon.


I am crawling around the exterior of the food capsule - looking inside I can see how dinner will be prepared - squished from tubes. Still, it tasted pretty good (especially the chili con carne).


A shot of the moon as we approached in our lunar module. Amazing how clearly it can be seen without all of the atmosphere getting in the way!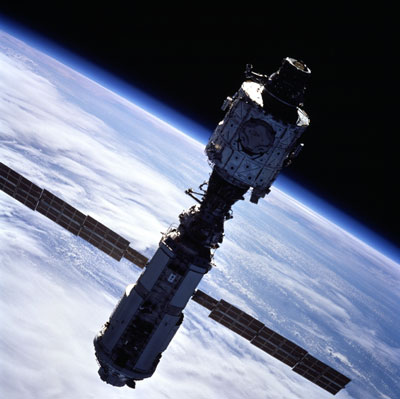 As we head toward the Moon, the International Space Station is contrasted against the cloud-covered home planet and the darkness of space in this post-undocking view.


Here is Lisa as she wanders outside of the historic lunar lander that is still on the moon. Although we were expressly told not to take any pieces of foil, some of the tourists did - wonder how long this historic monument will last...


Believe it or not, this is not a sound stage in the middle of the desert, but it is a replica of the historic lunar lander (placed here for entertainment purposes). Also interesting to note that some of the fellow winners became a little concerned when they thought they saw movement on the horizon. Luckily, our guide calmed them down and returned us all to the ship.


The return flight was pretty much uneventful. Lots of light and heat during re-entry (looks like I overexposed my film). We splashed down safely about 312 nautical miles southwest of England and a waiting ship took us back to the continent where we ended our very fun journey!