Kijkduin Bunker
Sunday, April 02, 2000; posted by Paris

While on my 5 hour bike journey, I noticed that one of the hills along the sea shore had a flat top. I correctly assumed it was a remnant of Germany's Atlantic Wall - a defensive barrier against Allied invasion forces that followed the North Sea coast from Holland through France.

I am told there are more remnants, but most are covered with sand or overgrown with vegetation. I will look for them, as well.

This bunker has a large rock on its top to prevent access. Kids use it for parties, etc. West of this bunker is another larger mound that has two large rocks covering an entry way - there is no way to get in, or view any concrete.

East of the bunker are more suspicious looking hills. Maybe next weekend...



This is a combined view of inside the bunker.


This shows the top of the bunker and a concrete fence post used for stringing barbed wire.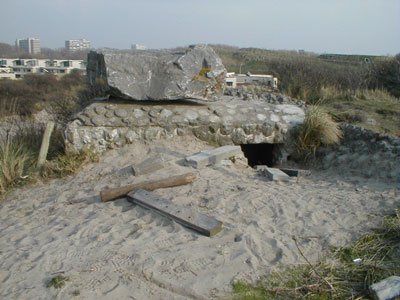 You can see the junk and large rock on the top of the bunker.


Looking north, you can see the concrete post and bunker (under the shrubbery).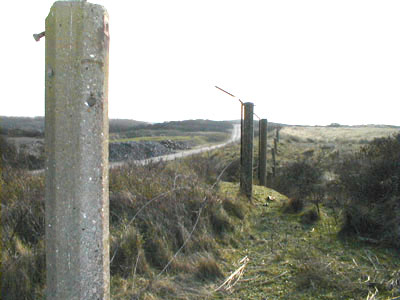 Looking south from the bunker, the concrete and barbed wire would have stretched the entire length of the coast.