Haarlem - More Places
Sunday, April 22, 2001; posted by Paris

Other interesting images.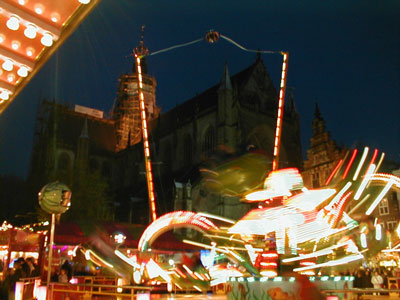 Notice the Grote Kerk in the background. In front of it is a slingshot-looking ride that shoots riders (who site in small caged sphere) high into the air. They are attached to giant rubber bands. Everyone thought this ride looked pretty neat.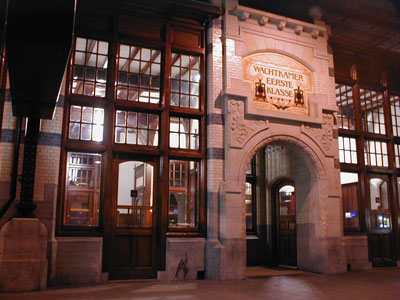 A foto from inside the Haarlem station. A beautiful wooden building sat inside the rail hall. Lots of stained glass and tile work around. Pictured here is the First Class Waiting Room.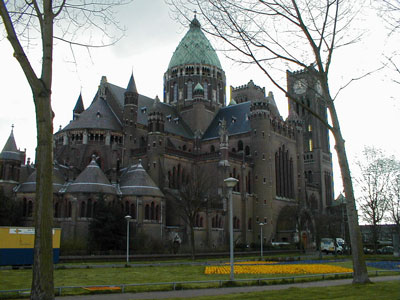 This is the St. Bavo RC Cathedral. It was built between 1895 and 1906 on a design by Jos Cuypers. It, too, was closed for tours.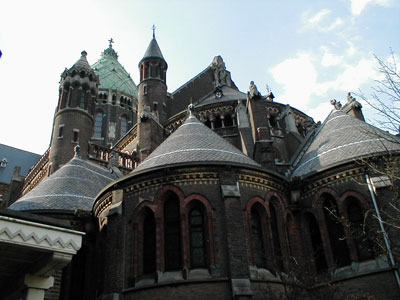 The rear of the St. Bavo cathedral.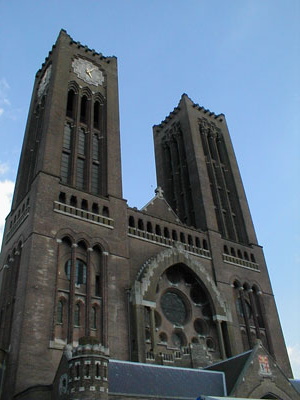 The towering spires of St. Bavo.