Images of Saturday Travel
Sunday, March 19, 2000; posted by Paris

Just a collection of images from my travel.


From the second level of the train, and through a dirty window, you can see the daffodil fields. Tulips will be coming soon.


This street (Nieuwzijds Kolk) is where the Inde Wildeman pub is located. It specializes in many types of beers. Great atmosphere. It has been around for over 310 years.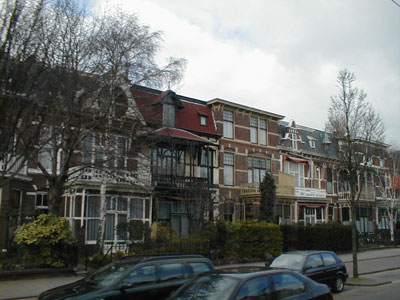 Houses that I see on my daily tram ride.


This is in the Red Light district of Amsterdam. The Waag on Nieumarkt was built in 1488 and was orginally a city gate - it is one of the oldest secular buildings in Amsterdam.